What could be the biggest home improvement trends for 2021?
New windows, fresh flooring and a lick of paint.
Improving your home has definitely become a favourite hobby for many during the ongoing Coronavirus pandemic.
As we prepare to spend more time at home (for the next few months at least!), there's never been a better point to plan your dream home improvement.
Extra light, space & kerb appeal
Kitchen refurbishments, home office set-ups and outdoor entertaining areas are the three biggest design trends which define the past 12 months. And as we enter 2021, there's no sign of this slowing down!
Since the pandemic began in March last year, our expert installers have helped to smarten, lighten and brighten the homes of hundreds of customers.
At Lincoln Windows, our top-selling improvements are:
Double Glazed Windows
Composite Doors
Panoramic Doors
With more people than ever working from home and wanting a bit more space, we've also been busy installing conservatories to help homeowners cope with their change in circumstances.
Thankfully, we've managed to successfully carry out these projects in a Covid-safe way – in accordance with the Government's guidance on returning to work.
Positive & affordable changes
Although the UK's 'lockdowns' have been hard and restricted our freedoms, they've also taught us that it's easy to make positive changes to our living spaces.
Decorating a room or installing a new window can have a really pragmatic effect on the way we live our day-to-day lives. Even replacing a front door can be done quickly and relatively cost effectively.
As homeowners continue to look for new hacks and ways to update their properties, we expect 2021 to be another big year for revamps and refurbishments.
If you're planning to turn your dream into a reality, our appointment diary is already filling up fast.
Book a FREE consultation with one of our expert fitters – call 01522 500096 now!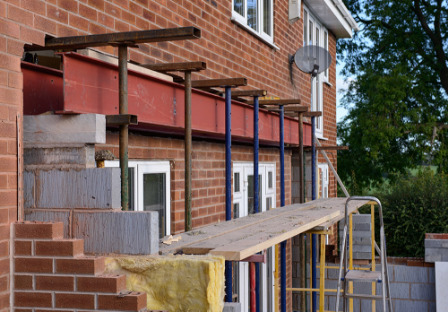 Very professional neat and tidy, very good work I have and will continue to recommend Lincoln Windows for any home improvement.

Mrs Lesley Richardson - Lincoln

Excellent service and professional double glazing installers in Lincoln. Will gladly recommend Lincoln Windows.

Mr Gardner - Lincolnshire

Lincoln Windows did a very good job, always cleaned up well after them.

Mr Horrace Johnson - Lincoln

Excellent service can't fault their work and professionalism.

Mr Steve Robinson - Lincoln

Really good sales, didn't push double glazing products, spoke for itself. Would recommend to friends and family.

Mrs Christine Fox - Lincolnshire