The 7 biggest benefits of panoramic doors
Open-plan living is without doubt the most-desirable feature families want to turn their house into a 'dream' home.
In order to spend more quality time with the ones we love, ripping down walls and blurring the lines between outside and inside spaces has become the norm.
Thankfully, you don't have to embark on a 'Grand Design' project to achieve this must-have look.
The clever use of panoramic doors can seamlessly connect your indoor and outdoor living spaces to create a flexible family space for everyone to enjoy.
Why are panoramic doors so good?
Open up interior design possibilities
Bifold doors may look great, but their panels are intrusive and take up valuable space when opening and closing. Panoramic doors do not – so you can take your interior design to the next level by placing a sofa or dining tables right next to them and bring the beauty of outside in.
Unmistakable talking point
Instantly transform any living space using ultra-slim frames which can maximise space and allow natural light to fill your home in all seasons.
Merge your home and garden
Reconnect with nature and make your home stand out from the crowd by merging inside and outside space to improve the way you live and feel.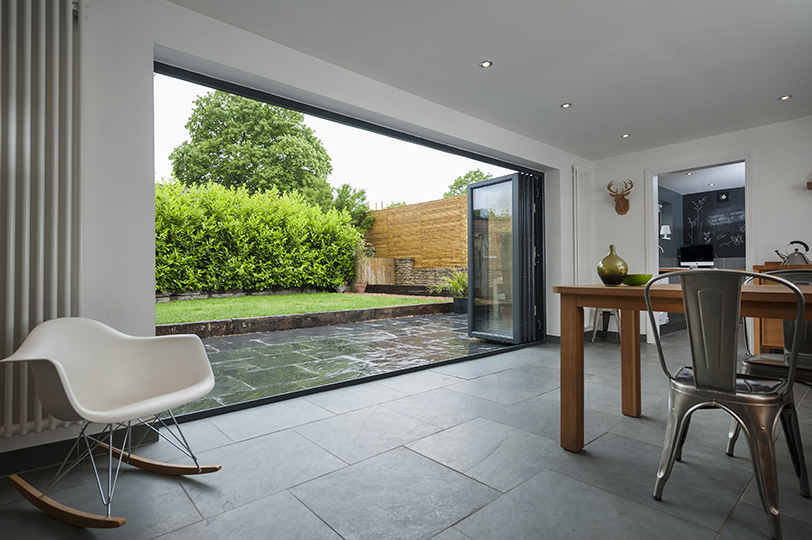 Stylish and sleek
With no ugly hinges, dead bolts or connecting hardware to get in the way, panoramic doors look and feel like windows but boast more functionality than bifolds. Place the panels exactly where you want, lock into place – with a centre, left or right opening – and enjoy.
Hundreds of colour combos
Made from stylish aluminium, it's easy to tailor panoramic doors to perfectly suit your taste. With more than 200 RAL colour shades available – including a different finish inside and out, why not get creative and let your imagination run free?
Super secure
They may look super sleek, but panoramic doors are actually extremely secure – due to the latch and deadbolt locking mechanism which engages into each other for increased security. When closed, there's also very little flex on each door because they cannot be lifted out of the operating track.
Improve your lifestyle
Available from two to six panels, panoramic doors are perfect for spaces where structural pillars are required, helping you maximise and better utilise your space. Enjoy light-filled days and evenings looking out at the stars.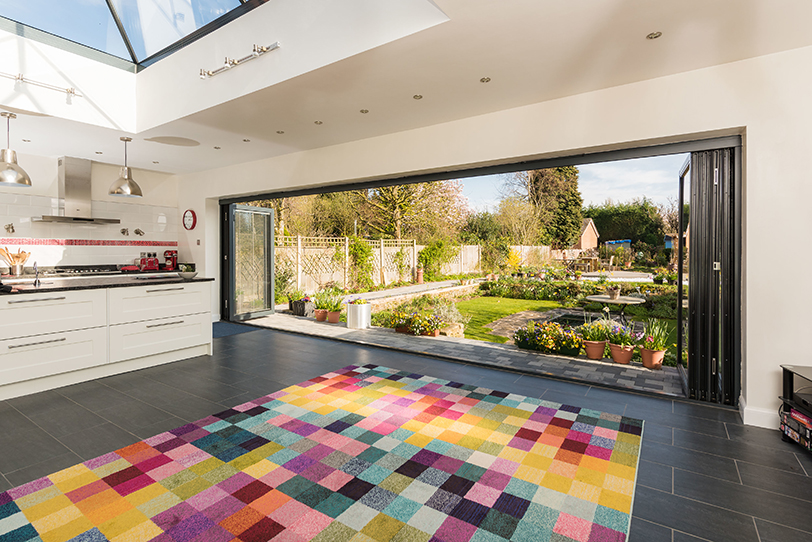 Want to find out if panoramic doors are right for your home?
For a free home assessment, call 01522 500096 or email info@lincolnwindows.co.uk – we'll be happy to provide a competitive fixed-price quote.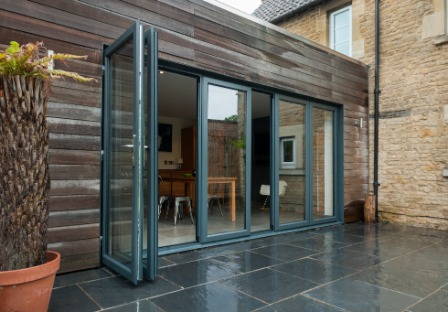 Very professional neat and tidy, very good work I have and will continue to recommend Lincoln Windows for any home improvement.

Mrs Lesley Richardson - Lincoln

Excellent service and professional double glazing installers in Lincoln. Will gladly recommend Lincoln Windows.

Mr Gardner - Lincolnshire

Lincoln Windows did a very good job, always cleaned up well after them.

Mr Horrace Johnson - Lincoln

Excellent service can't fault their work and professionalism.

Mr Steve Robinson - Lincoln

Really good sales, didn't push double glazing products, spoke for itself. Would recommend to friends and family.

Mrs Christine Fox - Lincolnshire