Panoramic doors vs bifold: Which is best?
Open-plan living is definitely here to stay.
But you don't have to install bifold doors to flood your home with natural light.
There's a new style statement in town…
They look and act just like bifolds. But they're not. They're far more versatile.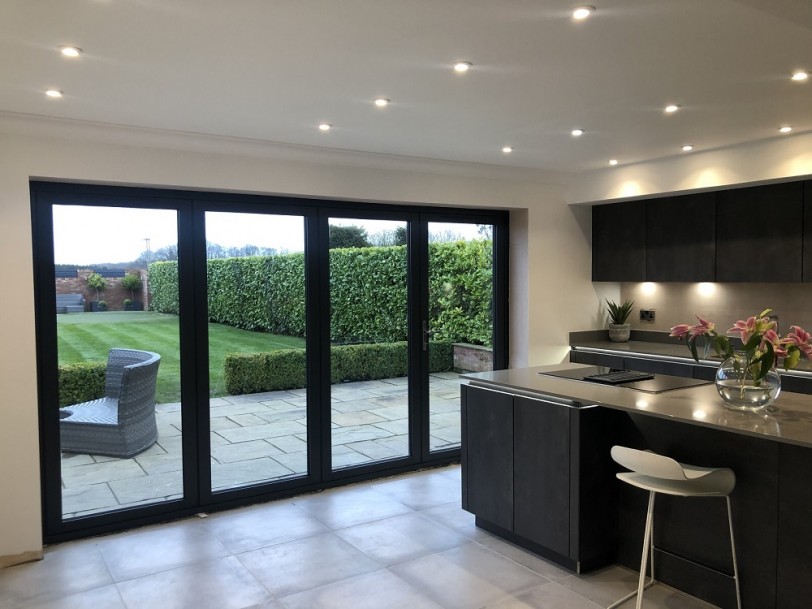 Space-saving functionality and style
In reality, there's one main difference when comparing panoramic doors vs bifolds: Functionality.
Bi-folds look great.
They're super luxurious – and can really bring the outdoors in!
But they're not ideal for every home improvement project.
In our experience, the hinged-concertina doors are lacking in functionality – especially in homes where space is limited.
From a practical point of view, you need to keep patio and indoor furniture clear of bifold doors so you can actually open them.
If you can't afford to waste an inch of space, this is far from ideal.
Step forward Panoramic doors…
Made up of glazed panels which move independently, Panoramic doors are NOT connected by hinges – but they do still slide, turn and open in exactly the same way.
Conveniently, they can also be opened and closed far quicker (and easier!) than conventional bifolds.
The 10 main benefits of panoramic doors are:
Completely hinge-less – doors open, slide, turn and stack
No magnets, handles or visible rollers
Look neater when fully stacked
Far more opening options
Move each panel anywhere
One master swing door for primary access
Won't encroach on inside or outside space
Don't have to open every door every time
Fly-screen and key-less entry available
Acts like a window, partition and bi-fold door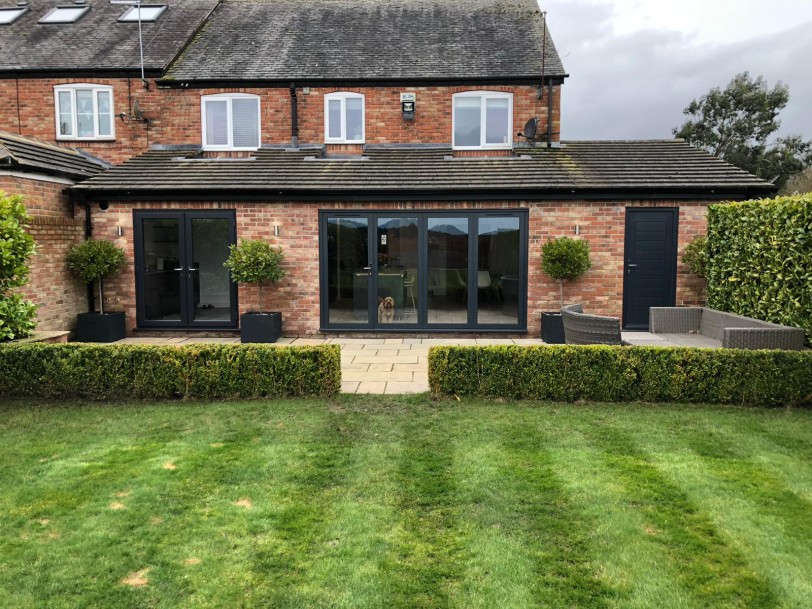 Sleek and modern transformation
So, which door fares best in the Panoramic doors vs bifolds battle?
At Lincoln Windows, we supply and fit hundreds of bifold doors every year. We love them!
Stylish and elegant, they're a great way to blur the lines between your home and garden.
We're also proud to be an exclusive supplier of sleek panoramic doors in Lincolnshire and the Humber region (one of only a handful).
From our HQ in Lincoln, we frequently travel to carry out installations in Grimsby and Scunthorpe – we even fitted a beautiful set of panoramic doors in Hull recently!
For us, both innovative door systems are equally modern in design and appearance.
But from practical aspect, panoramic doors are probably better suited to homes where space is at a premium. Or family life where kids – and animals – are constantly going in or out!
Simply open the 'traffic' door and move the other panels into a position which best suits your lifestyle. Kids can go in and out at one end, adults can sit and relax at the other with a glass of their favourite drink.
If you'd like to enjoy this level of flexibility in your home, get in touch or call 01522 500096 for a FREE quote.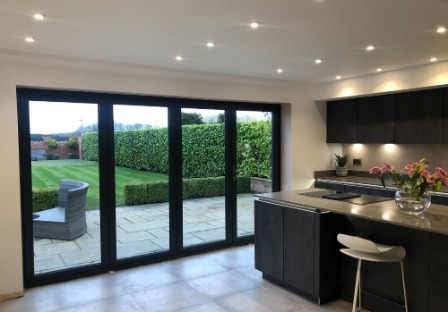 Very professional neat and tidy, very good work I have and will continue to recommend Lincoln Windows for any home improvement.

Mrs Lesley Richardson - Lincoln

Excellent service and professional double glazing installers in Lincoln. Will gladly recommend Lincoln Windows.

Mr Gardner - Lincolnshire

Lincoln Windows did a very good job, always cleaned up well after them.

Mr Horrace Johnson - Lincoln

Excellent service can't fault their work and professionalism.

Mr Steve Robinson - Lincoln

Really good sales, didn't push double glazing products, spoke for itself. Would recommend to friends and family.

Mrs Christine Fox - Lincolnshire