How to theft-proof your home for winter
Most homeowners don't relish the thought of the clocks going back, darker nights and colder weather.
Unfortunately, thieves do - as it gives them more time to operate under the cover of darkness.
According to data from insurance specialists Aviva, there's a 26 per cent increase in burglary between Halloween and Bonfire Night.
That's why we believe Autumn is the perfect time of year to assess - and improve - your home security.
Thankfully, there are a number of low-cost (and simple) steps to burglar-proof your property.
5 actionable ways to safeguard your home
Lock up tight
Most burglaries are carried out by entering through the front door (34%) or ground-floor windows (23%), so it's essential to keep them locked - even if you're at home. When you're not at home, shut every window and remove the keys from locked doors – as this will stop your home looking like an easy target.
Let there be light
Burglars work best under the shadow of night, so lighting up the exterior of your home is a worthwhile investment. Motion-sensitive outdoor lights are available from most DIY shops and will put off even the most determined intruder.
Update doors and windows
If your locks are secure but the frames look flimsy, a firm kick or shove could give a burglar instant access to your home.
Inspect all ground-floor windows and doors and consider replacing them if they're thin or made with a hollow core.
Modern composite doors and windows are designed to deter burglars and come with multi-point locks which cannot be forced or jemmied.
At Lincoln Windows, our doors now use the acclaimed Ultion lock - featuring a hidden firing pin which secures the central cam to stop the lock from being prized apart.
For a free security assessment, get in touch – we'll be happy to provide a free quote for new windows or doors.
Be burglar smart
If you head out for the evening, making your house look occupied can go a long way to keeping it secure. Shut the curtains, turn on some internal timer lights and leave a radio or TV playing – it may just be enough to deter an opportunistic intruder.
Store spare keys safely
It should go without saying, but NEVER leave a spare key under a plant pot or hanging inside a letterbox – burglars are not stupid and know where to find them! If you must leave a key outside, invest in a combination lockbox can be hidden away to make life as difficult as possible.
Review your home security now!
It's worth remembering that the majority of crimes are committed by opportunists and are NOT pre-planned – so these simple steps could have a major preventative effect.
If you need security advice about your doors or windows, call 01522 500096 or email [email protected] to arrange a FREE home visit.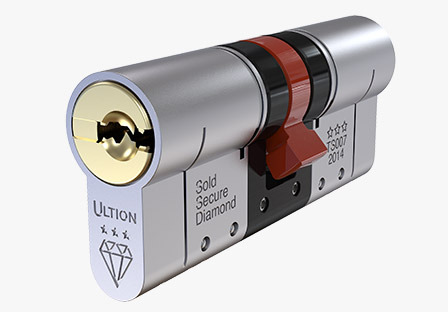 Very professional neat and tidy, very good work I have and will continue to recommend Lincoln Windows for any home improvement.

Mrs Lesley Richardson - Lincoln

Excellent service and professional double glazing installers in Lincoln. Will gladly recommend Lincoln Windows.

Mr Gardner - Lincolnshire

Lincoln Windows did a very good job, always cleaned up well after them.

Mr Horrace Johnson - Lincoln

Excellent service can't fault their work and professionalism.

Mr Steve Robinson - Lincoln

Really good sales, didn't push double glazing products, spoke for itself. Would recommend to friends and family.

Mrs Christine Fox - Lincolnshire