How secure are modern aluminium windows?
Aluminium windows look super sleek.
They're also a great way to modernise any style of property.
But just how tough are they when it comes to home security?
Let's find out…
Are aluminium windows safe and secure?
From a security aspect, aluminium windows are up there with the best-rated windows on the UK market. Even if they are struck or attacked repeatedly, the frames won't crack (like some cheap uPVC windows). It's also near-on impossible to cut or saw through them (like wooden frames).
Locks wise, they're so robust that even the most forceful attack would fail. Realistically, there's more chance of the glazing being broken. And even that would prove difficult because of the modern tempered and laminated glass which is now widely used.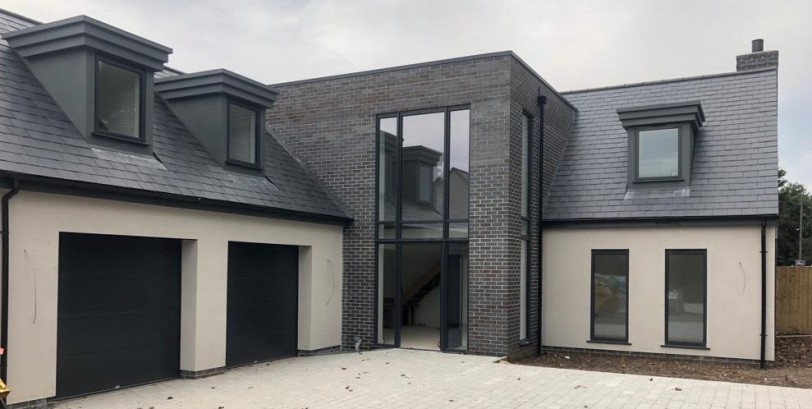 Why are aluminium windows so strong?
Thanks to modern Building Regulations, all windows MUST now comply with Document Q, designed to make sure windows can withstand certain levels of attack.
Every window installed in a new UK property has to meet these minimum-security standards – including those made from wood, uPVC and aluminium.
However, the fact that Aluminium windows are manufactured from a material which has massive strength advantages (compared to wood and uPVC) makes them far more robust.
In terms of structural integrity, even the slimmest aluminium windows will keep your home super secure.
Why choose our Aluminium windows?
If home security is at the top of your agenda, Lincoln Windows could be the perfect choice.
Order aluminium doors or windows from us and you can rest assured that they'll feature the latest high-tech multi-point locking system.
All our products meet the European standard EN1627-1630 certification – and undergo rigorous security testing to ensure they meet the highest standards.
For peace of mind, we also offer excellent after-sales support and promise to resolve any issues quickly should they arise.
From our HQ in Lincoln, we modernise homes throughout Lincolnshire and the Humber region – including properties in Grimsby, Scunthorpe and Hull.
Get a great deal and high-quality finish, call 01522 500096 to arrange a FREE home consultation!
Very professional neat and tidy, very good work I have and will continue to recommend Lincoln Windows for any home improvement.

Mrs Lesley Richardson - Lincoln

Excellent service and professional double glazing installers in Lincoln. Will gladly recommend Lincoln Windows.

Mr Gardner - Lincolnshire

Lincoln Windows did a very good job, always cleaned up well after them.

Mr Horrace Johnson - Lincoln

Excellent service can't fault their work and professionalism.

Mr Steve Robinson - Lincoln

Really good sales, didn't push double glazing products, spoke for itself. Would recommend to friends and family.

Mrs Christine Fox - Lincolnshire